5 phases to a new level of efficiency – Discover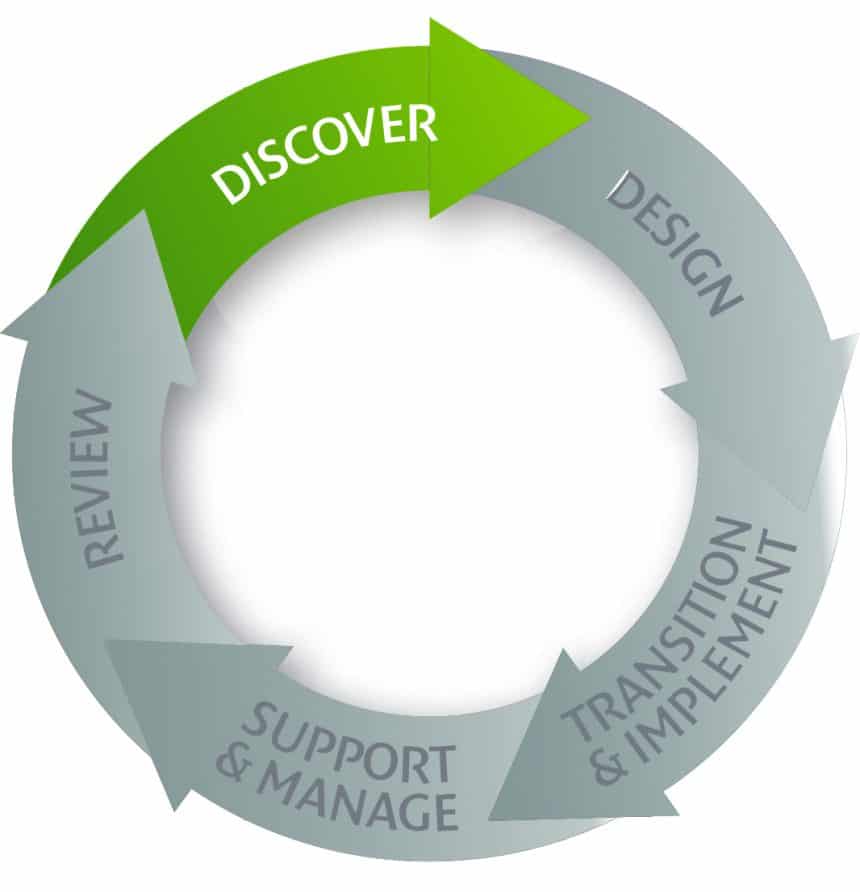 The Discover phase of Canon Managed Print Services provides the vital baseline from which to launch a new print and document management strategy.
First we carry out an MPS Audit
Using a powerful combination of specialist software and professional expertise, we'll undertake a detailed assessment of your print and document environment, identifying how your organisation manages its print and document workflows today and how you might need it to change in the future. Canon has several options to choose from, depending on your organisational needs, the level of analysis you require and the detail required to design the appropriate solution.
Basic Discovery Assessment
A snapshot of your printing environment.
A Basic Discovery Assessment provides visibility into the machines you have, your usage levels and costs without installing any software onto your network. Once completed, we will give you an indicative cost of print to your organisation – regardless of whether you own, lease or rent your existing devices. Then we can talk about improving your print devices and procedures.
A Discovery Audit & Assessment
A deep insight into your print environment and document usage.
A Discovery Audit & Assessment provides a detailed insight into your print and document workflows. This audit and assessment option provides you with complete and transparent view of your document output infrastructure along with an indicative proposal based on initial findings that may include: right sizing of your device fleet, a balanced deployment plan and recommendations regarding document output management solutions to improve availability, simplify workflow processes and reduce total cost of ownership.
This audit option provides a complete and transparent view of your entire printing infrastructure and how it is used on a daily basis. With a diagrammatic floor plan to show device locations and a full cost assessment, it provides the platform for recommendations on lasting cost savings and productivity enhancements.
Analyse the IT environment, security policies, helpdesk systems, procedures and processes (such as incidents and changes) and understand the Customer's printing behaviour, environment, constraints and opportunities.